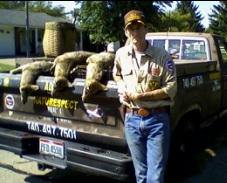 Keith O'Conner, Owner, Operator and President of
A D C Naturespect LLC, Wildlife Nuisance Removal,
New Marshfield, Athens County Ohio.
Centralized Southeastern Ohio, Service Area




A brief history of Keith O'Conner

---
Coming from a lineage of the Southeastern Ohio territory. Keith has had an eye on the hills and woodlands of Southeastern Ohio since childhood. As well as the dream of trapping as a profession. As a child Keith was known to always be along side the creeks, streams, ponds, lakes and woodlands. Daylight or dark. Winter, Spring, Summer or Fall. Nothing is more fascinating and pleasurable than being surrounded by Southeastern Ohio nature. Which sentiments evolved into a common sense respect for nature. A place for everything and everything in its place.
The name Naturespect A play on the words "Nature Respect" Is the result of the increased understanding that our world could be better. If people could respect the necessary laws designed to protect our natural environment. As well as taking the necessary precautions to insure that our homes and properties are secure from wildlife invasions. Naturespect uses the slogan. {Home should be secure} Because, Not only should your home be secure. But the home of wildlife should be secure from unethical human invasion as well. This is my mission for our little Southeastern Ohio neck of the woods.
As a seasoned long line fur trapper in Circleville, Pickaway County, Ohio. With a strict moral, ethical and humane demeanor. Keith followed wildlife management laws set forth by the Ohio Department of Natural Resources - Division of Wildlife. Harvesting thousands of raw furs over the years, for the fur trade market since the early 1970s.
Former owner of ACCESS Home Improvements Co. Circleville, Pickaway County, Ohio. As a seasoned general contractor. Keith is experienced with all phases of Residential, Commercial and Industrial structures. Knowledgeable in any type of residential, commercial and industrial preventative maintenance and repairs.

Member in good standing with the National Wildlife Control Operators Association NWCOA
Member in good standing with the Ohio Wildlife Control Operators Association OWCOA
Member in good standing with the Wildlife Control Technology Training Group WCT
WCT Certified, Bat Management Short Course
WCT Certified, Wildlife Exclusion Workshop.
OCNWACO Certified, Ohio Commercial Nuisance Wild Animal Control.


Southeastern Ohio Wildlife Removal Specialist

Experienced, Extensively Certified, Licensed, Insured, Courteous & Humane, Professional Wildlife Control Operator and Animal Damage Control since 2003.

Now centered in Athens County. Serving Southeastern Ohio residence, business, industry and government. Including, Athens, Fairfield, Gallia, Hocking, Jackson, Lawrence, Meigs, Morgan, Perry, Pickaway, Pike, Ross, Scioto, Vinton, Washington and more Counties sense 2011. Intent on being the most reliable, and professional Wildlife Control Company and Animal Damage Control service provider for Southeastern Ohio.
Permanent Stakes
The hills and woodlands of Southeastern Ohio provide the most beautiful scenery, interesting events and interesting mix of people. Families, who's ancestry have established this northern Appalachian part of heaven. Not to mention the variety of wildlife.
From the Ohio University and Hocking College faculty and students to the various hills, forests, streams and the beautiful winding Hocking River. My mission for our little Southeastern Ohio neck of the woods.
{ Home should be Secure }
Pest Control Affiliates
Being in the Animal Damage Control industry. Affiliated with the broader pest control industry. Over many years. Has provided opportunity, to get to know others Pest Control Affiliates across the country. More specifically, across the state and locally. As well as other related contacts you may be interested in. This page is dedicated to passing these pest control affiliates experience on to you. Other Phone numbers and links of reliable sources that you may find useful. Many of these pest control affiliates, I have known for many years and believe to be among the most reliable and professionable.
Related Pest and Animal Control Industry Associations
General Pest Control Affiliates, Phone numbers and links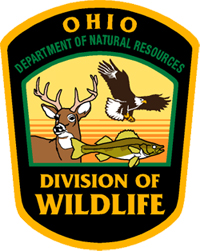 ADC Naturespect LLC Certified Ohio DNR-DW
* Ohio Department of Natural Resources - Division of Wildlife, ODNR-DW
http://wildlife.ohiodnr.gov
* District #1 Franklin County, Columbus Ohio, ODNR-DW State headquarters. 614 265 6300
* District #4 Athens County, Athens Ohio, ODNR-DW 740 589 9930
* National Wildlife Control Operators Association.
http://www.nwcoa.com/centralregion.html
* Ohio Wildlife Control Operators Association
www.owcoa.com
* Ohio State Trappers Association
http://www.ohiostatetrapper.org
* Gary Cordray Pest Control 740 591 9220
* Dodson Pest Control 740 592 4094
* Athens County Humane Society 740 592 6047
www.athenshumane.org
or
ACHS-Facebook
* Bat Conservation International
www.batcon.org
Established Ohio Animal Control Affiliates,
Wildlife Control Companies.
* Northwest and Central Ohio;
The Wildlife Control Company, Inc
, 614 870 8727
* Northeastern Ohio;
Bats, Birds, & More, Inc.
330 723 4889
* Northeastern Ohio; A Plus Wildlife Control; http://www.wildlife-control.org/ (866) 606-9188
* Southwestern Ohio;
Advanced Wildlife Management
937 750 8727
* Ohio dnr. List of Ohio Wild Animal Control Operators, By County
http://wildlife.ohiodnr.gov/portals/wildlife/pdfs/licenses%20&%20permits/CNWACO%20Current%20License%20Holders.pdf
---